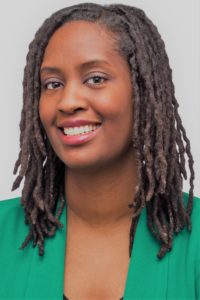 Family:
Married to the wonderful Calvin and the mother to two young energetic sons.
Education:
(BA) Hampton University, (MA) University of Delaware, and (JD) Howard University School of Law.
Profession:
Legal & Urban Planning
Policy Experience
Stephanie has policy experience in the fields of education, environment, urban affairs, affordable housing, public health, equity and land use.
Committee Assignment:
House Ways and Means
Working Towards a Better Baltimore
The Smiths are proud to call the 45th District and Baltimore City home. Over a decade ago, Stephanie and her husband Calvin purchased their first home in the Waltherson community in Northeast Baltimore. The Smith family currently resides in the Middle East community.
By day, Stephanie serves as an Assistant Director in the City of Baltimore, Department of Planning focusing on Equity, Engagement and Communications. Committed to building a more equitable Baltimore for all residents.
Each day, Stephanie wakes up excited and motivated to take her community leadership to the next level in her beloved Baltimore.
Authority
Friends of Stephanie Smith | Authority: Raymond Card, Treasurer