First, they marched. Now, they're running. (TIME Magazine, Jan. 29, 2018)
Stephanie was included in this historic print issue of TIME Magazine dedicated to first-time female political candidates. Her campaign is highlighted as one of the 10 to watch in 2018--the only state race identified.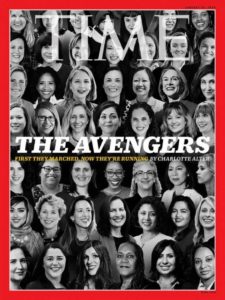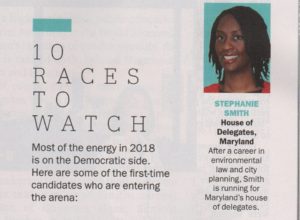 Stephanie was included in this powerful map of women running for office in 2018. You can find Stephanie's picture near the South Carolina/Georgia Coast.  
The Other Women's March on Washington (New York Magazine, 1/19/2018)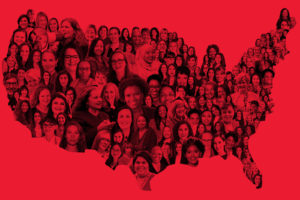 A List of 100+ Black Women Running for Office in 2018 - (Awesomely Lovely, 12/14/2017)
"In the 45th, newcomer Stephanie Smith, a recent graduate of Emerge Maryland, a training program for women interested in running on the Democratic ticket, has already made a name for herself as a grassroots organizer and has said she intends to seek a House seat."