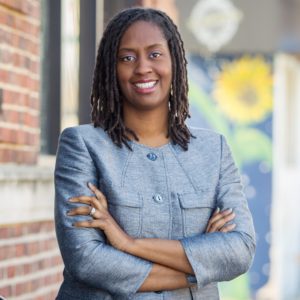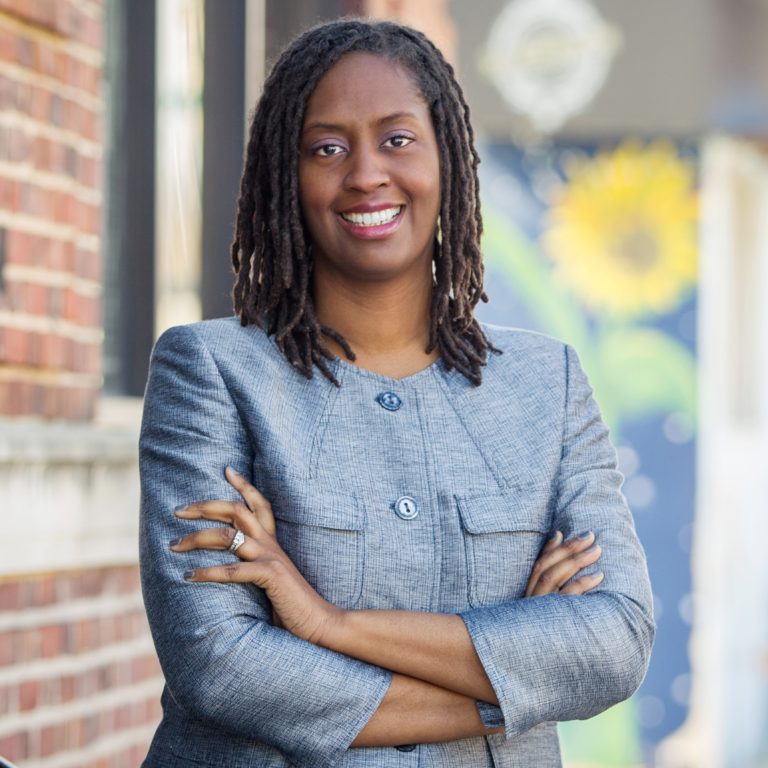 Delegate Stephanie M. Smith was sworn into office January 9, 2019 to represent Baltimore City's 45th State Legislative District. Stephanie is a wife, mother of two, trained attorney, urban planner and friend of Baltimore. A member of the House Ways and Means Committee, Stephanie sits on the Local Revenues and Education Subcommittees.
2019 General Assembly Legislative Session
Stephanie passed four bills into law that focused on improving the performance of the Baltimore Police Department, creating homeownership opportunities for low-income city workers and expanding funding for free tax preparation:
HB 516 (Crossfiled in the Senate) and HB 528 (Crossfiled in the Senate) were signed into law by Governor Hogan. Now, the Baltimore Police Department (BPD) is empowered to adjust the boundaries of its 9 police districts after every decennial Census and will receive state legislative audits every 6 years. As a state agency, BPD must come before the General Assembly for policy changes. These bills will improve accountability and efficiency as the agency works to comply with a federal consent decree.
HB 1390- was signed into law by Governor Hogan and enables the City of Baltimore to offer a $2,500 homebuyers tax credit to City workers in the lowest quarter of compensation. For city workers making $40,000 per year and less, this will provide much needed support for a home purchase within Baltimore. Currently, only 35% of the lowest income city workers own a home.
HB 1411- will go into effect without the Governor's signature. This bill provides $200,000 per year to the Maryland CASH Campaign to provide free tax preparation assistance to low-income filers. Each year, households eligible to claim the Earned Income Tax Credit fail to do so. That's money left on the table that would immediately circulate in our communities to purchase, food, clothes and other essentials.
The 45th District     
Check your state legislative district HERE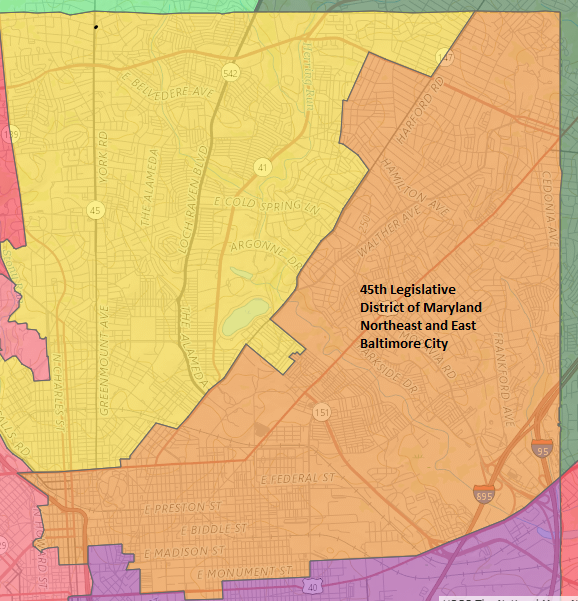 Share Your Ideas!
Let's join our visions together for a brighter 45th District and a better Baltimore! Your input and energy will help us reach every corner of our District. Stephanie would love to meet with you or your organization. The best ideas for legislation and community improvements come from the most impacted communiity members. To request a meeting, please reach out to Stephanie at stephanie.smith@house.state.md.us
Authority
Friends of Stephanie Smith | Authority: Raymond Card, Treasurer